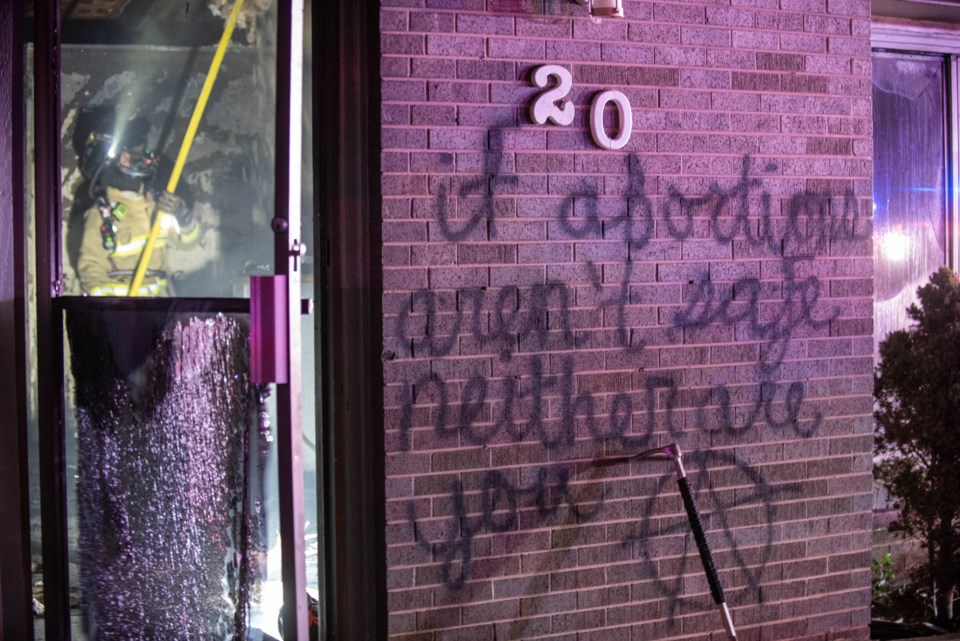 An anti-abortion "crisis pregnancy center" in Longmont, CO was set on fire and tagged with a circle-A and the message "if abortions aren't safe neither are you" on Saturday.
The building sustained fire and heavy smoke damage.
Another message spray painted on the front entryway to the Life Choices says: "BANS OFF OUR BODIES."
Militants are escalating their attacks on anti-abortion clinics since Friday's Supreme Court decision to overturn the landmark federal law that allows abortions, Roe vs. Wade.